Now Available!
"[Danica McKellar's] bringing her love of numbers to children everywhere."
—Brightly on Goodnight, Numbers
"Danica McKellar is now on a mission to make math fun for even the youngest of kids."
—L.A. Parent Magazine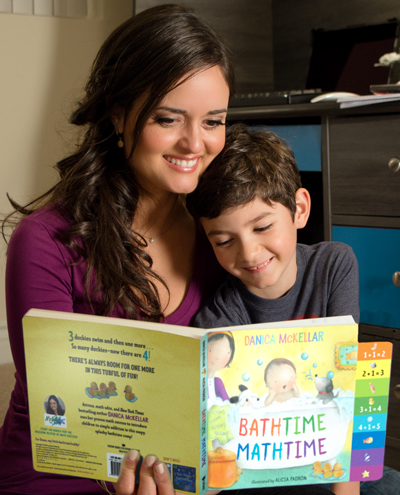 New York Times bestselling author Danica McKellar makes bathtime squeaky clean and sneaky smart fun in this original board book that gives your toddler a head start on learning math.
Take one messy baby, two busy feet, three rambunctious friends, four wayward ducks, and five floaty bubbles–and get a tubful of fun as one family's bathtime routine turns into a nightly ritual they can "count on"!
Actress, math whiz, and New York Times bestselling author Danica McKellar uses her proven math success to show children that math is all around us as she cleverly introduces the early addition concept of "counting on"–the idea that when we add 1, we can get the answer by simply counting on to the next number. This next book in the McKellar Math line shows that even washing your hair can be full of math fun!
Behind-the-scenes factoid:
When my son Draco was very young, he was so afraid of getting his hair washed – until I discovered that if he held a (totally dry) washcloth over his eyes, then he didn't mind as much. It was a major turning point! I'm sure every parent has different tricks, but since I was writing a bathtime book, I just had to show what has worked for us. 🙂
LETTER FROM THE BACK OF BATHTIME MATHTIME
Dear Parent/Grandparent/Caregiver,
Congratulations on putting your child on the path to a lifelong love of numbers! BATHTIME MATHTIME introduces your toddler to the concept of addition using "counting on," a technique typically taught in kindergarten. This is the idea that when we add 1, we can get the answer by simply counting on to the next number.
For example, when adding 3 + 1, the answer is 4 because we count on from 3 to 4. (Practice "counting on" with objects at home!). With multiple readings, this adorable book will not only show how fun bathtime can be (including hair washing!) but will also give your child an understanding of early addition that will make for smoother sailing in kindergarten and beyond.
Happy adding!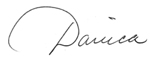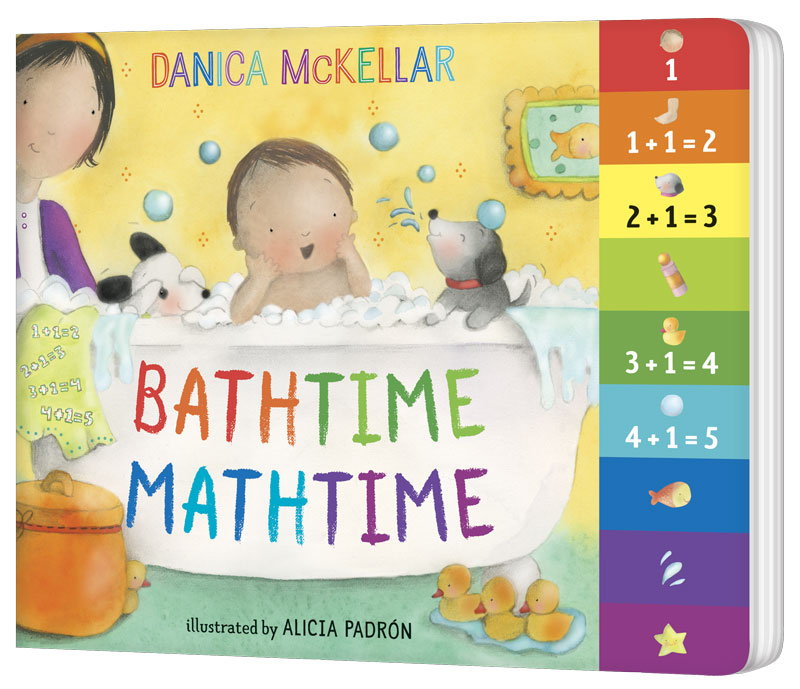 About Danica
Best known for her roles on The Wonder Years, The West Wing, and lately for her popular movies on Hallmark Channel, Danica McKellar is also a New York Times bestselling author of math books for kids, with over a million copies sold since 2007.  Starting with "Math Doesn't Suck," "Kiss My Math," "Hot X," and "Girls Get Curves: Geometry Takes Shape," books aimed at middle school and high school readers, she wrote her first children's picture book, "Goodnight Numbers" in 2017, followed by "Ten Magic Butterflies," the "Bathtime Mathtime" series, and "Do Not Open This Math Book," aimed at 6-8 year olds, introducing us to the sweet character of Mr. Mouse while helping kids parents and teachers everywhere with Common Core addition and subtraction! She is also an internationally-recognized mathematician and advocate for math education. A summa cum laude graduate of UCLA with a degree in Mathematics, Danica has been honored in Britain's esteemed Journal of Physicsand the New York Times for her work in mathematics, most notably for her role as co-author of a ground-breaking mathematical physics theorem which bears her name (The Chayes-McKellar-Winn Theorem). She is incredibly proud that "Goodnight Numbers" was selected for inclusion in Dolly Parton's literacy charity, The Imagination Library, and her voice can be heard narrating its documentary debuting in Spring 2020.
The Times Machine! is Danica's tenth McKellar Math book and hits the shelves June 30, 2020.
Read More